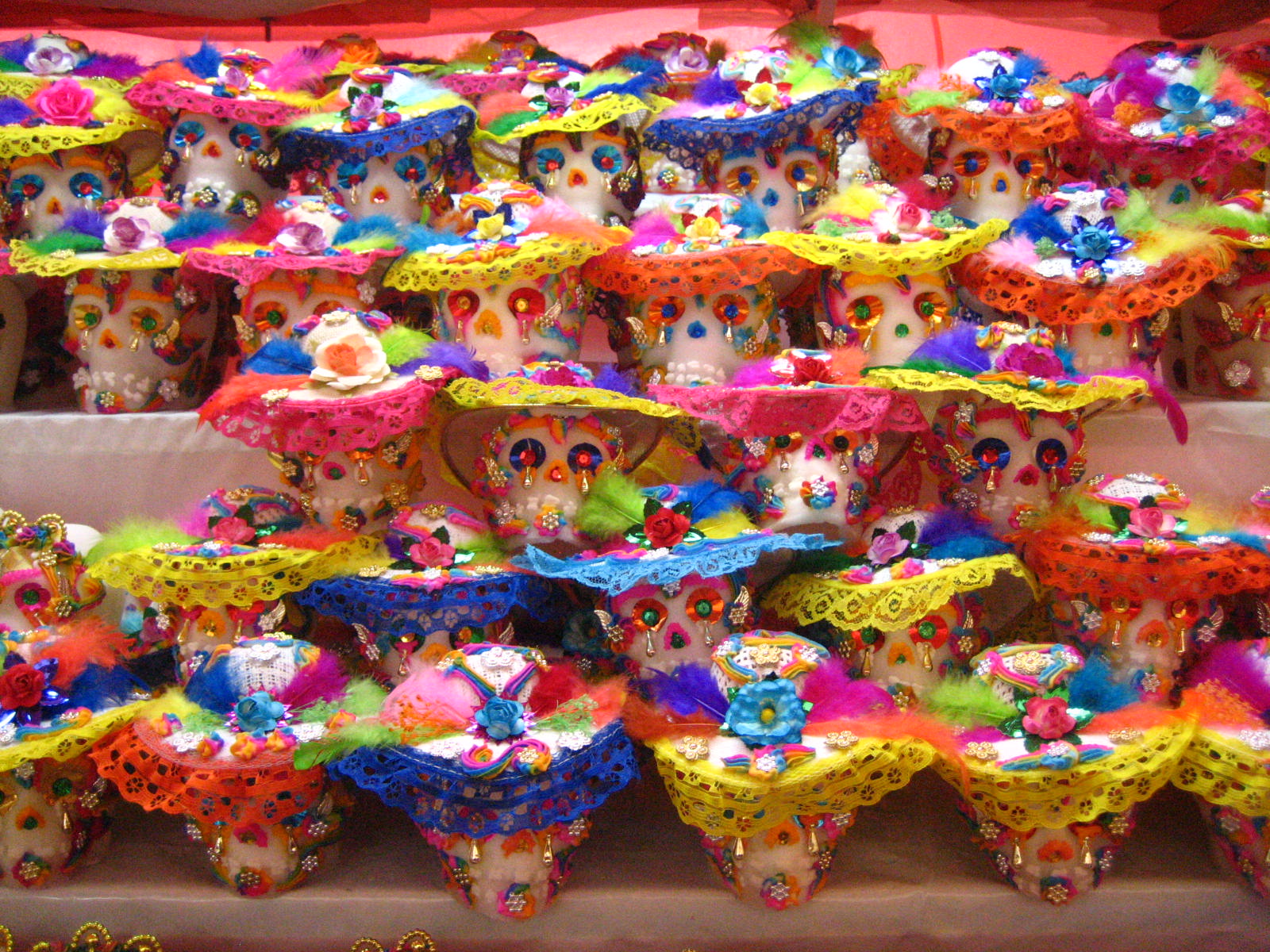 I do miss Mexico this time of the year. During my 6-plus years as a working musician in Mexico, I came to at least an informal understanding of the holiday
Dia de los Muertos
. In truth, it is today mashed up with Halloween. In some neighborhoods children "trick-or-treat", even alongside visits to light candles at a loved one's gravesite. Nevertheless,
Dia de los Muertos
is a cultural experience and I have never lost my fascination with it.
Especially vivid are memories from Toluca. There the market stalls surrounding
Los Portales
are overwhelmed with "sugared skulls" and "
pan del muerto
." It's really quite a sight.
And, of course, there are the altars, everywhere. These display pictures of the dead, favorite toys of deceased children, sugar skulls (for both the living and the dead),
pan del muerto
and candles, lots of candles.
On this week's edition of
Itinerarios
, KPAC's program of music with Latin American roots, we hear music by Gabriela Ortiz which expresses her thoughts on
Dia de los Muertos
while also serving to memorialize those who have passed. The Cuarteto Latinoamericano will play excerpts from Ortiz'
Altar de muertos
. As well, in keeping with the modern tendency to run Halloween into
Dia de los Muertos
, we will hear Enrique Batiz leading a performance of Camille Saint-Saens
Danse Macabre
.
As a footnote, I notice that the Orquesta Filarmonica de la Ciudad de Mexico is erecting an altar in the lobby of their hall, Sala Ollin Yolitzli, honoring the passing this year of composers Eugenio Toussaint and Daniel Catan. May they Rest in Peace as their music continues to resonate life.
Itinerarios
is heard every Sunday evening at 7 o'clock. It is hosted by James Baker.